Front Desk Associate- LA: Studio City (Full Time- PM Shift)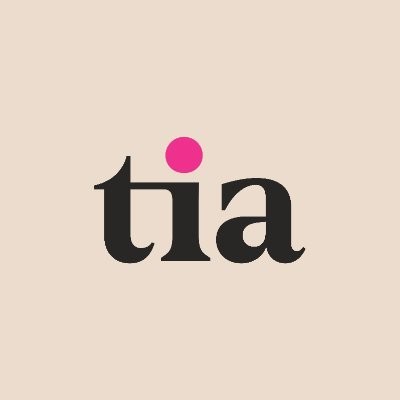 Tia
California, USA
Posted on Sunday, September 10, 2023
Role Title: Front Desk Associate (Front and Back Office)
Location: Tia Studio City
Shift: Monday-Friday 11:30am-8:00pm; Some Saturdays (hours may vary)
Compensation: $20 - $23/hr.
Reporting to: Clinic Manager
Role Summary: Ensures hospitable patient member experience at the Tia Clinic, and in collaboration with the care team and Clinic Manager, maintains efficient patient operations. Actively participates in reporting feedback/suggestions related to patient care, and clinic or front of house process to supervisory staff.
Values :
Achieve excellence, with regard to impact over effort
Be compassionate
Practice a meritocracy of ideas
Ownership mentality
Abilities:
Client service mentality, understanding + ease of practice "hospitality principles"
Creative problem-solving
Process - oriented thinking
Conflict Resolution
Ability to navigate ambiguity
Enthusiastic, energetic, and friendly disposition despite highly demanding environment
Ability to maintain composure under stress
Cross-functional collaboration
Interpersonal communication: be aware of other's reactions and embody empathy
Proven ability to learn from mistakes, ability to reflect
Skills:
Proficiency in core MS/Google Suite
Vitals documentation
Autoclaving steralization + disinfecting
Supply expiry review
Supply management & ordering
Tech-savvy: willingness to learn new technologies and frameworksExcellent verbal and written Communication
Strongly adheres to process
Resourcefulness
Highly Organized
Keen to Detail
Self - motivated
Responsibilities:
Hospitality: Be compassionate and utilize interpersonal communication to execute a hospitable and seamless patient experience
Greet and direct all patients, or other related individuals to appropriate locations while maintaining excellent customer service at all times
Maintain lines of communication amongst care team members to ensure back and front of house operations are aligned with patient/care team needs
Member Engagement: Compassionately embody the voice of Tia for prospective and existing members and provide excellent client service orientation
Educate patients when visiting the clinic on Tia Services (workshops, acupuncture, community events, retail products, pricing, etc.)
You're passionate about diversity and inclusion. You believe in sex-positive, no judgment and radically inclusive healthcare for every person, and espouse these values in your everyday life
Administrative Duties: Have a great ability to prioritize and multitask in a fast paced environment
Spearhead all administrative duties varying from scanning and uploading patient medical health information, electronic filing of EOBs, documentation upkeep of clinic operations such as Wellness Credits, billing Issues, Inventory, Mail assortment, Accuracy in DrChrono Appointments Check In/Out Flow in regards to: Payment Profiles, Billing Status
Assist care coordinators in the booking process. Scheduling all inbound patients based on assignment.
Facility Maintenance: Set the bar incredibly high and be keen to detail
Basic housekeeping to ensure communal areas are stocked, cleanly, and maintained
Escalate any facility maintenance issues
Ad - Hoc Duties: Through cross-functional collaboration, have the ability to execute ad-hoc tasks and projects as needed, and meet deadlines .
Assist with preparing patients for examination, obtain patient medical history
Obtain vital signs, Document results and patient information in EMR, instruct patients with follow-up instructions as necessary, and perform clerical duties necessary for the physicians to see the patient.
Undertake additional ad-hoc projects as assigned to help with clinic operations varying from research, product sourcing, GSuite Documentation of processes, miscellaneous errands, facilitation of team meetings and/or training.