Temporary Executive Assistant (6 month assignment)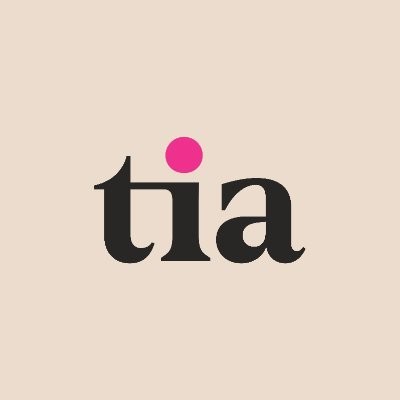 Tia
Administration
San Francisco, CA, USA
Posted on Thursday, September 7, 2023
Role Title: Temporary Executive Assistant
Length of role: 6 month contract, with possibility of extension or becoming permanent role
Manager: Tia CEO
Location: SF Bay Area, Hybrid able to commute to San Francisco 2-3 times a Month
Compensation: SF Bay Area: $90k-110k Annual
Role Summary:
Provide comprehensive administrative support by managing scheduling, calendars, and travel arrangements.
Coordinate all planning and logistical aspects of various internal events and off-sites.
Serve as a direct line of communication between the executive team and people external to the organization.
Anticipate needs, problem-solve for any challenges, and manage emerging issues in a proactive manner.
Deliver relevant information to the CEO regarding upcoming meetings.
The temporary position will be supporting mainly the CEO along with various other C-Suites adhoc. Potential of contract to hire long term to support other C-Suites on-going.
MINIMUM REQUIREMENTS:
2-3 years of executive assistant experience working with high level executives and senior leadership
Experience with assisting multiple executives at the same time is preferred
Start-up experience and/or working in a fast paced environment is preferred
Advanced proficiency in G-Suite, Mac & Slack
Experience in event and project management and coordination such as Board of Director Meetings, Dinner Parties, etc.
Experience in meeting coordination, scheduling and planning
Experience in managing executive calendars & travel arrangements
Open to travel if necessary for assignment
"Conditions for excellence" Behaviors & Principles:
Interdependence Successful support systems are built on the ability to know not only how to help others, but also how and when to ask for help. In order to be successful you need to understand who you are supporting as a person. Understanding your own strengths, weaknesses and needs, as well as those of the people you support allows trust to be built through a symbiotic relationship in which you learn to work cohesively together.ExperimentationNot every human works and functions in the same way. You need to try various ways of supporting your C-Suite based on what they are needing the most help with. You serve as the right hand to make sure their day to day operations are smooth and easeful. You may also support multiple people that work in different ways with different needs, which will require you to try out a multitude of working styles. If something does not work, propose something else that might. Acceptance of Reality
We are still in hyper growth mode which means that some days will be light speed fast, other days may be a little more mellow, and everything will change. You need to ensure that you can be flexible to the everyday changing reality, whatever that may look like.
Abilities / Skills:
Navigation Ambiguity: You can make logical decisions with 60% of the information; knowing what questions to ask to get the job done, and when you can just make a call! You uncover issues and call out problems wherever you see them and then flag appropriatelyDetail OrientedWhether it's formatting a document, writing an email, or planning a company event, no detail is too small!Superb Communication You are a killer communicator — up, down and sideways! Your EQ is off the charts, and you communicate gracefully always, especially when communicating on behalf of executives you support. You never assume people can read your mind or in "between the lines." You make your assumptions explicit and that they are the basis of your logic. You always take the time to document and "close the loop" especially when working cross functionally.Collaboration You know how to divide and conquer and also work collaboratively between different executives and working styles (ex: between the CEO, the corporate team, and the clinic staff).Multi-taskingYou're an excellent juggler, able to reprioritize constantly, and context-switch easily, without dropping balls or getting wires crossed.
OWNED OUTCOMES:
Calendar and Schedule Management for C-suite
Maintain sensitive and complex calendars, book and confirm meetings, requiring coordination with the clinic, internal and external executives, and prospective job candidates
Develop personalized calendar management to support individual styles and needs
Clearly mark calendars to accurately reflect commitments
Travel and Accommodation Arrangements Allow for adequate travel time and prep time between meetings
Schedule any travel and accommodation arrangements necessary with impeccable attention to detail
Maintain preferences and rewards programs for travel accommodations
Manage Ad Hoc Projects and Requests
Head up various research projects, including but not limited helping the CEO feel prepared for upcoming meetings and investigating potential sites and vendors for events
Submit expense reports on time
Send relevant gifts to internal and external parties
Provide additional operational & organizational support for the Senior EA when needed (this could include scheduling company-wide meetings, completing docusign requests, submitting payments, assisting with internal company event planning)
About Tia: Tia is a full-stack women's healthcare business that builds products, tools and services to help every woman be her own patient advocate and get meaningfully better healthcare. Our latest product is the Tia Clinic — a "one-stop-shop" for female health with gynecology, primary care and wellness under one roof, and one health record. We're putting the soul back in medicine, one patient and one provider at a time.
As a mission driven team, we've rallied so that patients & providers might be able to experience healthcare with greater satisfaction, less frustration & improved outcomes, which means not just upending operational models, care models and technology, but entirely redefining the emotional journey of each team member as we experience this journey together.
Read more about Tia's:
This position may require attendance at company and team off-sites and is subject the Company's vaccine requirement, as permitted by law and subject to reasonable accommodation.
Tia is an equal opportunity employer. We are proud to foster a workplace free from discrimination. We strongly believe that diversity of experience, perspectives, and background will lead to a better environment for our employees and a better product for our users and patients. We strongly encourage people of color and members of the LGBTQ+ community to apply.
If you are committed to collaborative problem solving, creating high-quality and user-centric products, and want to make waves in women's healthcare, join us!