Strategy & Operations Manager, Central Strategy & Ops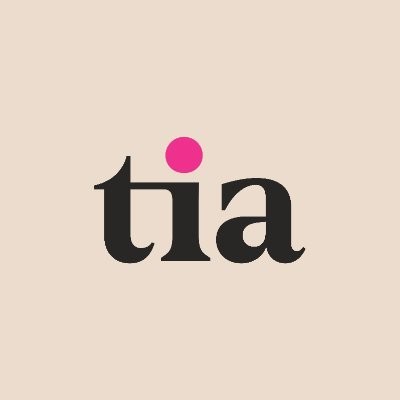 Tia
Operations
Remote
Posted on Thursday, September 7, 2023
Reports to: Director, Market Strategy & Operations
Role Summary: The Strategy & Operations Manager, Central Strategy & Ops will play a pivotal role in elevating our operational teams through an analytical and strategic mindset – building tools, systems and solutions that will roll out across all markets. They will be part of a team that thrives in cross functional partnership - with other peer teams within Operations: Market & Care Coordination leadership, and across other orgs including Innovation, Clinical, Finance and Marketing. In this role, the Operations Manager will gain unique exposure and experience to other parts of Tia's business by completing a rotation with the Clinical Strategy & Innovation team.
Tia Company values you "spike" on:
Ask why, then why again.
Be willing to experiment despite the possibility of failure.
Act as a pack, not a lone wolf.
Practice a meritocracy of ideas, but not consensus-based decision-making.
Insist on diversity.
About you (Skills & Abilities):
Operational Excellence: You are a master of optimization and are constantly thinking about how to set up process infrastructures to enable scale & speed.
Analytics: You love being in the numbers and have outstanding analytical skills. You love using data analysis to drive operational decision making.
Experimentation: You love to try new things– measuring success and quickly pivoting when needed. You thrive in a fast paced environment and can easily
recognize when things need to move quickly vs. when to find the "perfect" solution.
Strategic thinking: You are able to connect dots between what you're working on and the overall goals of the business, and think multiple steps ahead. You keep an acute eye on the competitive landscape and understand where we need to be going.
Communication & cross-functional leadership: You thrive in cross-functional environments by delineating roles and responsibilities, over-communicating, listening and asking questions.
Navigating ambiguity: You are able to create structure in ambiguity, and don't let a lack of definition stop you from moving things forward, whether that's a lack of complete data or an ever changing organization.
Ownership: You enjoy owning end-to-end processes, and can independently make data-driven decisions to help drive your work forward. You can easily switch from executing on the nitty gritty details, to zooming out to evaluate the bigger picture.
What you'll be doing:
Be a key player in analytical powerhouse that supports operations (market, care coordination, and a rotation with the innovation team) in driving focus and prioritization of workUse analytics and a strategic mindset to support our market operations and care coordination teams in creating goal alignment, prioritizing efforts and identifying risks on time
Understand which levers to pull in your market (and how & when to pull them) to improve performance
Manage design and roll out of performance tracking tools & systems to drive focus, efficiency, effectiveness, and transparency
Independently create and own analyses and projections to proactively identify performance trends, dive deep into the data and day-to-day operations to find the root cause, and collaborate cross-functionally to implement high-value solutions.

Drive operational excellence across market care delivery and innovation teams
Build systems and processes to ensure efficiency, effectiveness, transparency in partnership with Market Ops and peers in Central Ops- in areas including, but not limited to Member feedback collection and synthesis, Provider schedule management and design optimization, Virtual care delivery operations and care coordination efficiency, etc.
Translate a strategy and associated experiments into the operational processes needed to run a high-fidelity experiment
Work cross-functionally with key partners to ensure current operational processes can scale while maintaining the quality of Tia's care model.
Consistently bring an analytical lens to your work, and drive data-based decisions

Collaborate in key cross functional/cross market strategic initiatives
Use a quantitative & qualitative understanding of our market and clinical operations to identify improvement opportunities & implementation strategies.
Develop project plans that leverage cross-functional stakeholders and ensure teams are engaged, clear on desired output, and on-track to meet deadlines
Prioritize (and re-prioritize) projects based on market performance, team bandwidth, and overarching company goals.
Communicate out to cross-functional partners effectively & consistently on progress, risk, and opportunities.
Additional Requirements:
3-5 years of experience in strategy/operations at a fast-growth startup, consulting, etc
Proficient in data analytics (SQL, excel, etc)
Healthcare experience is preferred but not required
Spend up to 5 days/month in-clinic understanding the ins and outs of the clinic experience & collaborating with the in-clinic teams
About Us:
Founded in 2017 by Carolyn Witte and Felicity Yost, Tia is the modern medical home for women. We are trailblazing a new paradigm for women's healthcare that treats women as whole people vs. parts or life stages. Blending in-person and virtual care services, Tia's "Whole Woman, Whole Life" care model fuses gynecology, primary care, mental health and evidence-based wellness services to treat women comprehensively. By making women's health higher quality and lower cost, Tia makes women healthier, providers happier, and the business of care delivery stronger — setting a new standard of care for women everywhere.
Tia has raised more than $132 Million in venture capital funding to date, including a recent $100 Million Series B investment, one of the largest early-stage rounds ever for a healthcare company focused on women. Tia has ambitious plans to scale its "whole-woman, whole-life" model to more than 100,000 women by 2023. We'll do this by growing virtual and in-person operations in existing and new markets while expanding its service lines to care for women throughout their entire lives -- from puberty to menopause. Since launching in 2017, Tia has grown to serve thousands of women aged 18-80 with blended in-person and virtual care in New York City, Los Angeles, Phoenix and soon San Francisco.
We're building a world class team to reimagine women's healthcare. We're an interdisciplinary team of clinicians, researchers, designers, technologists and operators who have seen firsthand how broken the healthcare system is for women. We're united by a powerful mission to enable every woman to achieve optimal health, as defined by herself, as well as a shared set of values and principles that define our business, products, and culture.
Tia is building a culture of excellence — in people, process and product. This is our northstar value;
What is excellence, exactly?
Excellence about constantly elevating yourself, it is the process of constantly striving to perform to the best of your abilities, and identifying your top potential through constant learning, experimentation and evolution. Excellence is not about achieving perfection, as that insinuates a pinnacle. Instead, in our terms, excellence is about the pursuit of constant improvement. We're looking for people who want to go on that hard journey of constantly setting new personal records, and organizational records.
We practice excellence at Tia by demonstrating the following types of behaviors: We chose (and actively choose) excellence as Tia's highest order value because it crystalizes into one word several behaviors that we hold dear, specifically:
A drive to

constantly improve through experimentation

, reflection. and an insatiable growth mindset — said another way, we're energized by the possibility of invention, innovation, and iteration

Being present in and grateful for the journey

— not just the goal line. Perfection is static. Excellence is a process (more on this important distinction below)

Asking why, then why again — because accepting "this is just the way it is" is not good enough
Grit & perseverance — a maker mentality that involves "rolling up your sleeves", but also deep care for oneself and for others
A commitment to uncovering talents to unlock "rock star" potential across every individual
Furthermore, excellence reflects the "bigness" and the "boldness" of Tia's mission and vision — a world in which every woman can achieve optimal health, as defined by herself.
Said another way, Tia's mission is NOT to make healthcare incrementally better for women. Instead, we've intentionally set out to create a fundamentally new paradigm for modern women's healthcare that's truly excellent. We believe that creating a company that operates in a culture of excellence will manifest in our product. Reaching this goal is not an overnight pursuit or a "one and done." We have not and will not "get it right" with the first swing. Rather, this higher order goal is a moving target — one we have not and will not ever fully "achieve." By design, we will never be "done" with this work, but instead, we will be continuously in pursuit of our mission. It is this continuous pursuit — the journey, not the finish line — that truly embodies excellence.
This position may require attendance at company and team off-sites and is subject the Company's vaccine requirement, as permitted by law and subject to reasonable accommodation.
Tia is an equal opportunity employer. We are proud to foster a workplace free from discrimination. We strongly believe that diversity of experience, perspectives, and background will lead to a better environment for our employees and a better product for our users and patients. We strongly encourage people of color and members of the LGBTQ+ community to apply.
If you are committed to collaborative problem solving, creating high-quality and user-centric products, and want to make waves in women's healthcare, join us!