Primary Care Physician for Tia Clinic New York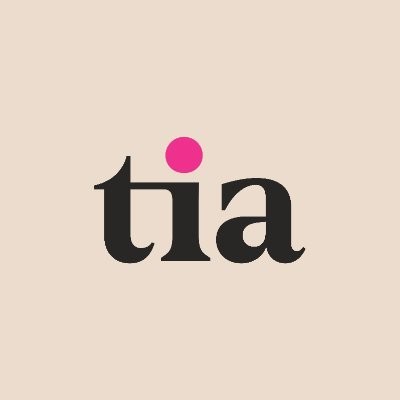 Tia
New York, NY, USA
Posted on Wednesday, August 16, 2023
Physician (MD/DO): Primary Care


About Tia:
Tia is a full-stack women's healthcare business that builds products, tools and clinical services virtually and in person to help every woman be her own patient advocate and get meaningfully better healthcare. We're putting the soul back in medicine, one patient and one provider at a time through a care philosophy that is reimagined to listen to and empower women to actively take control of their healthcare. The care philosophy that supports our patients is also built to support clinicians who are the heart and soul of the care Tia is able to provide. In order to do that - we need YOU!
Read more about Tia's:
About the role:
We're looking for a physician passionate about providing comprehensive primary care to women for Tia's New York (SOHO and/or Williamsburg) clinics.
As a Physician ( MD/DO) at Tia you'll be integral to the excellent care we provide. Your clinical expertise related to the full spectrum of providing affirming primary care for women including: preventative care, holistic primary care and acute and chronic disease management and your desire to teach and collaborate plays an integral part of our clinical team. Board certification in Family Medicine or Internal Medicine is preferred but we will consider other relevant specialties.
Physicians are a critical member of our interdisciplinary care team - and this role affords you the opportunity to provide direct patient care but also engage in teaching and collaboration as well as the unique opportunity to partner with the Tia technical teams to contribute to the technology life cycle of the products and tools you will use to care for patients.
A bit about you:
Values and abilities you'll bring to Tia:
You're motivated to elevate women's care by bringing a shared-decision making approach to women's health.
You are comfortable managing a variety of clinical cases that may come your way - and approach clinical care with curiosity, warmth and collaboration.
You're facile with technology and interested in the process of developing new technology to support high quality clinical care.
You're data driven and consistently incorporate new and evolving research into your day-to-day practice
You're a high functioning multi-tasker with incredible ability to stay calm and focused under pressure
You are excited about teaching and collaborating with an interdisciplinary team - including nurse practitioners, therapists, acupuncture and Chinese medicine providers.
You are a tolerant and inclusive thinker.
Skills and assets you'll bring to Tia:
You're a board certified Physician (Family Medicine or Internal Medicine preferred), in the state of New York, with an unrestricted license, able to provide primary care and support of all aspects of women's health with compassion and empathy
You're adept at providing primary care services to women including: preventative care, hypertension management, diabetes management, urgent care concerns (coughs, sore throat, abdominal pain, etc), basic dermatological condition management, STD screens, UTI & vaginal infections consults, pelvic pain, vaginal bleeding, birth control counseling, etc and are motivated to deliver this care and collaborate with other members of the care team to ensure every Tia patient receives excellent care.
You're highly tech savvy
You're willing to work evenings + weekends as needed by schedule.
You're authorized to work in the US
You're willing and eligible to be credentialed with our academic partners
You're able to serve as a collaborating physician for our NY nurse practitioners
Other "nice to have" skills:
As an organization that seeks to create an environment for all women to feel safe, heard, recognized and avowed in their health, bodies and lives, we are consistently seeking providers with backgrounds that are meaningfully different from those already forming our team. You bring a diverse background, a range of care experiences in different communities or various modalities.
Formal professional training in the following areas is highly valued: care delivery for women who have experienced trauma, care delivery for LGBTQ identified folks, healthy at every size approach to care, racial justice.
A strong understanding of & interest in chronic stress and trauma as it relates to health is a plus.
Experience or formal training weaving integrative medicine practices into your care plan development.
Tia requires that Physicians complete credentialing with specified payors and that you authorize Tia to complete this credentialing through our preferred vendors.
Per New York Pay Transparency Laws (as of November 1, 2022), please see below for the compensation range for a ): $250,000 - $275,000
Benefits
Talented and collaborative team who will both support and challenge you.
Market competitive salary
Tia training and mentorship opportunities
Medical, Dental, Vision, and 401k benefits!
Paid holidays, vacation, and sick leave
This position may require attendance at company and team off-sites and is subject the Company's vaccine requirement, as permitted by law and subject to reasonable accommodation.
Tia is an equal opportunity employer. We are proud to foster a workplace free from discrimination. We strongly believe that diversity of experience, perspectives, and background will lead to a better environment for our employees and a better product for our users and patients. We strongly encourage people of color and members of the LGBTQ+ community to apply.
If you are committed to collaborative problem solving, creating high-quality and user-centric products, and want to make waves in women's healthcare, join us!